Shopping Cart
Your Cart is Empty
There was an error with PayPal
Click here to try again
Thank you for your business!
You should be receiving an order confirmation from Paypal shortly.
Exit Shopping Cart
Crenshaw Peterson & Associates PC
Estate Planning and Elder Law
| | |
| --- | --- |
| Posted on September 28, 2018 at 4:40 PM | |
Tara Peterson, Elder Law Attorney at Crenshaw Peterson & Associates, talks about new Medicare cards being issued and how to protect your information on the card. For more information, please visit their website at www.crenshawpeterson.com or give them a call at (517) 347-2100

| | |
| --- | --- |
| Posted on September 28, 2018 at 4:40 PM | |
| | |
| --- | --- |
| Posted on September 28, 2018 at 4:05 PM | |
| | |
| --- | --- |
| Posted on September 28, 2018 at 3:50 PM | |
| | |
| --- | --- |
| Posted on March 13, 2016 at 6:35 PM | |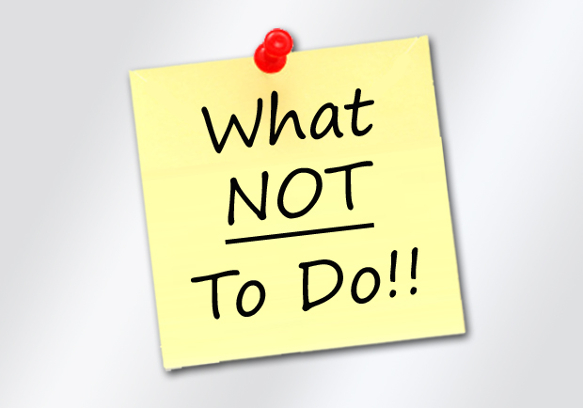 I'm often asked when it is necessary to talk to an attorney if you're making future decisions involving your assets?
Senior adults are often prey to scams at a time when they are facing health and financial insecurity. Add to that the long term and short term ramifications to decisions that families just may not be aware of, and I think it's always a good idea to contact us at Crenshaw Peterson as your elder law attorneys and just check in. Sometimes families are able to resolve or help with decisions regarding health and finances but it is always a good idea to seek the advice of an elder law attorney to confirm the right path is being taken and bring some peace of mind to the senior adult as well as their family. Unintended consequences are often the biggest culprits to future planning.
The following decisions should be made in consultation with Crenshaw Peterson as elder law attorneys because they can later impact a senior adult's potential for Medicaid or Veterans benefits. We can help to develop safe solutions to achieve your goals, without losing the potential benefits.
1. Giving money or property away as a gift

2. Adding children's names to accounts or to real property

3. Selling certain types of assets

4. Buying financial products that can cause problems as you age

5. Any transfers of property by deeds

6. If one spouse needs additional in-home care assistance or is being moved into a nursing home

7. Paying a family member to care for you

8. Selling real property or a business in order to have the money to pay for assisted living or nursing home care

9. If one spouse becomes the caretaker for the other due to declining mental capacities

10. Choosing who will assist if there are no reliable families members close to assist with health care or provide financial assistance.
Just like the saying 'it takes a village to raise a child', it also takes a team with a combined set of knowledge to build a plan for your future as a senior adult. Your team may include family, your elder law attorney, a doctor, financial advisors, and even a caretaker involved. Working together allows us to develop a plan that meets all the needs of the senior from A to Z and offers the assurances that the senior adult's needs will be met fully and that everything done is in their best interests and for their safety. The first step to achieving this plan is, of course, to have a good estate plan in place. But that estate plan may need to be updated or tweaked as time goes on and as our lives and situations change. So before you make any of the above decisions, or start planning as life changes and throws you a curveball, be sure to contact us and allow Crenshaw Peterson, as your elder attorneys, to help you plan for the next steps.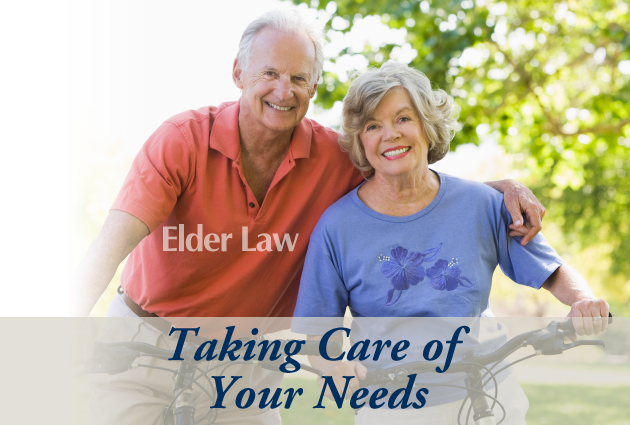 | | |
| --- | --- |
| Posted on January 25, 2016 at 6:55 PM | |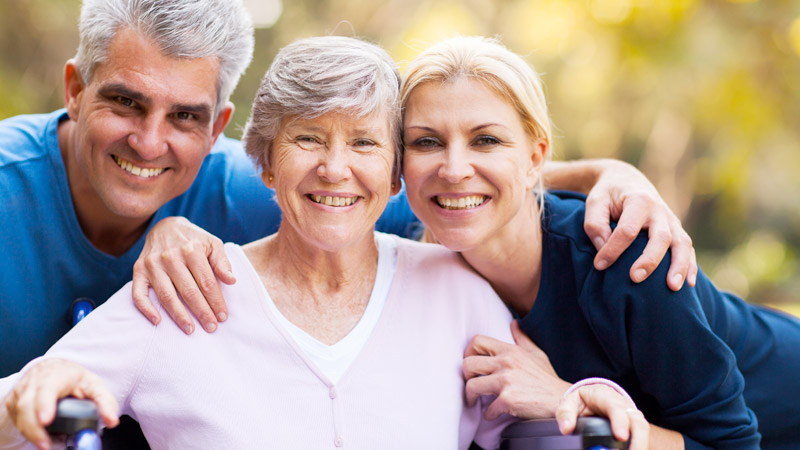 As our parents and grandparents age, it becomes necessary to have honest dialogue about the change in needs they may be facing. But these conversations are often difficult. Adult children and the aging parents know the importance of the conversation, but they can be awkward, challenging and emotionally charged and so many simply avoid them. Coming up with a plan that everyone is comfortable with and that makes sense for everyone is a good idea. Avoiding them is not the answer, so here are a few tips to tackling those difficult topics with care and consideration.
1. Talk before it's time. The sooner families have those conversations, the better they are long term. So start talking, soon and often. It may be twenty, ten or five years off before any serious involvement is necessary, but the sooner you talk about the what if's, the more comfortable you will be discussing it when it is time and the more receptive the aging parent will be knowing they have you in their corner and that you understand all of their wishes.




2. Make sure you know your options. It's hard to have adequate conversations when you don't know all the options. Talk to your Elder Law Attorney to make sure that you are up to date on all the law changes, current practices, available aid, opportunities, and time changes, as well as costs. Life continues to evolve around us, we need to evolve our planning to match. We recommend meeting with your attorney, even if just for a brief update conversation, at least once every five years. This will aid in your discussions with family, as you'll be better equipped with the information you need to make the best decisions.




3. Don't be shy about talking. Because these are difficult conversations to have, everyone must be upfront and honest with each other. But remain polite and respectful in your honesty! Aging adults must be honest about the help they need, and adult children need to recognize the limitations they have to potentially assist or see to the problem issue. Tackle the big issues clearly, don't tip toe around them or you aren't really talking.




4. Be patient. Aging parents are looking at a reduction in independence and abilities. This is an emotional, confusing and stressful time. Recognize that before you start the conversation so that you are more patient as they express their concerns. They may seem trivial to you, "of course I'll do that mom," but those responses aren't what your aging parent wants to hear. They want reassurance, even if it seems like a silly request or a silly fear they have. Help them to age gracefully and safely.




5. Talk a lot. I can't tell you how many times I hear when the family is sitting in my office "but mom, we talked about that a few years ago remember?" Once a few years ago is NOT enough. It is tempting to rush through these awkward difficult conversations on touchy issues, and then not talk about them again because now you have, but that isn't actually helping the situation. Have several conversations and over a lengthy period of time. Bring them up again later to make sure everyone still feels the same way. A great example of a simpler topic shift is with life support. Often if you ask the 60 year old how much they want, you'll get an answer that is relatively the same, "I want to be resuscitated if the doctors think I'll survive but I don't want to be a vegetable." If you ask an 85/90 year old that question, the answer shifts dramatically to an adamant, "Don't you dare resuscitate me." Without these conversations, you won't realize that the aging parents view on something has changed. Planning processes evolve as life does so talk about these issues often and keep on talking about them. It will reduce so much stress down the road, and often relieve the tension of overwhelmed parents and children.




6. Think outside the box. After exploring your options and doing all your research to know all that is available for your particular set of circumstances, it's time to evaluate your plan to ensure that you or your aging parent is aging gracefully and safely. Explore ALL your options and see what fits best. It doesn't have to be what everyone else is doing. Do what fits you. Don't assume that you know the answer until you've looked at it. Make a pros and cons list. Thinking outside the box allows you to combine options, and be open to alternatives that you hadn't thought of previously.




7. Talk with a neutral person in the room. Sometimes the conversations are just too charged, especially thecloser we get to needing some additional care. Too many emotions are charged and being flung around the room. So call us. Let us sit down with everyone, phone consult far away family members in, and discuss the situation and the options neutrally. Aging parents especially like this option. They feel they aren't pressured by family to make one decision over another. We lead them to what is best for them, and they know that they are our first priority, not the adult children. The adult child might have been saying the same thing for months, but hearing it from someone outside the family often helps. Take advantage of that service!



While tough, these conversations will help the aging adult and the child navigate the next few years as life changes and shifts (or has already started to). We like to see our clients' families working easily and peacefully together to the end.  We would be happy to assist you as you navigate these rough waters, and direct you to resources available to you and any planning that may be necessary to ensure your long-term plan continues to work the way you intend it to.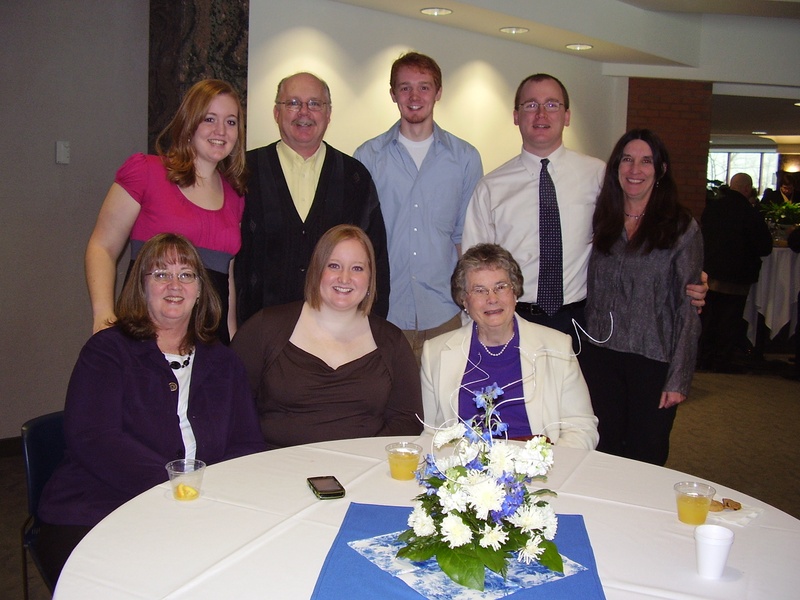 | | |
| --- | --- |
| Posted on November 15, 2015 at 9:20 PM | |
Be Watchful Of Your Aging Relatives Over The Holidays.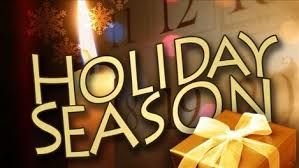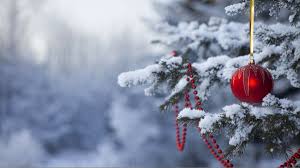 Holiday celebrations are right around the corner. Many families will gather together with parents and grandparents. It is important to be alert to noticeable changes in your elderly relative's behavior. It's not always an easy conversation to have with family, but sometimes it is necessary as these changes may reveal health needs or challenges that require intervention to help keep those loved ones around longer. The Holidays are a great time to be on the lookout for serious physical, mental and health changes in your loved ones.
Some things to keep in mind:
Personality Changes: As our loved ones age, we need to be mindful of changes in personality that could potentially reflect a larger problem. It could be physical limitations as they age, but it could also be mental. Dementia, Alzheimer's and Parkinson's carry some very drastic and difficult side effects and consequences. The holidays are perfect times to check in with family and make sure that as they age, they are still functioning and able to care for themselves adequately.  Some common signs are being more anxious than normal, depressed and always down, or having a harder time remembering. Sometimes it's as simple as a hearing problem, and once fixed they are their happy selves again. But other times it can be early signs of a bigger problem, Parkinson's or Alzheimer's, and getting a head of the disease is necessary. Early planning for these diseases is also helpful, both to the other spouse who will be the caretaker, as well as the rest of the family and the remaining estate assets. If a diagnosis is made, consulting with an elder attorney is necessary as soon as possible.
Money Problems: A touchy subject money, but a necessary conversation if things appear off. Look for signs that your elderly loved ones are handling things (or not handling them as the case may be.) Are there unopened bills laying around, or paperwork laying around as if forgotten)? Any collection notices, any mentions of financial questions on things they aren't used to dealing with? Especially with older women, whose deceased husbands used to handle all the finances, they often have more questions than sometimes they want to admit to. Inquiring and opening the door to the subject, may make it easier for them to discuss the problems. Also be alert to unusual purchases or recent house repairs that were unnecessary as many scammers target the vulnerable senior population. Warn your family members of these scams so they don't fall victim to them.
Living Conditions: Living conditions are often a sign as to a bigger problem. If you notice the home is not up to the standards they had prior, there could be something more going on. Check the fridge for old food, garbage piling up, clean floors and dishes. Be sure to check in to see if your elderly loved ones need assistance, or if there are changes to be made to make it easier for them to get around the house to better maintain it. Whether it's physical limitations that prevent their doing more to clean and maintain the home, or because of a mental condition that they don't realize they are in a dirty environment, a dirty home is a sign that something is wrong.
The Caretaker: Watch for one spouse covering for the limitations of the other. One spouse may start to answer for the other, finish their sentences when they struggle, correct their memories of events, finish stories when the end is forgotten, and hover close by in case they are needed for even some of the small tasks we face every day. This is usually in an effort to hide the decline of mental or physical capabilities of their spouse. Sometimes it is helpful in these situations to ask about any recent trips to the doctor, or offer to accompany them to a checkup and suggest one might be necessary. Unfortunately, Caretakers will often spend so much time caring for their spouse that it is detrimental to their own health. Statistically, most caretakers pass away before the unhealthy spouse because of the stress to their own lives and health. It's important to come alongside them, and make sure they have the assistance they need to remain healthy themselves.
Mobility Limitations: Age affects so many things, especially our bodies and how much they can do. As our loved ones age, it's important to ensure that they can still get around easily. Watching their movements over the holidays is helpful. Are they in pain as they move? Are they slower than the last time you saw them? Discuss these issues with a doctor and help develop a plan to ensure your loved one can get to and from appointments and errands and if necessary, have that difficult discussion about alternative transportation to driving.
I'll add a caution to this blog post: Don't ruin the holidays by bringing up the tough subjects, have fun at the holidays and enjoy time with your elderly loved ones. Especially since there are no guarantees as to how much time we have left with them. But be aware too that they are elderly and that aging brings with it new problems. Make sure your loved ones are managing their lives properly and are remaining as healthy as they can be for their ages. If your observations do cause concern, speak with a doctor, and consult with an attorney on the next steps to take. Don't discuss the problems in the middle of Thanksgiving Dinner though, rocking the holiday boat can be dangerous and upsetting. But start that discussion with family members, comparing notes and discussing options. Then broach the subject and next steps after the holidays are over. And most importantly, BE RESPECTFUL. These are not children, they are adults, aging and vulnerable, but still adults. Adults with a lifetime of experience and knowledge. Respect that aspect, and the conversation, the options, and the decisions made, will be that much easier and more productive!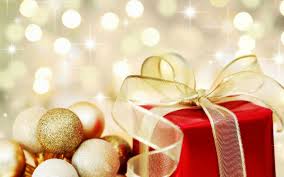 /